Highlands Ranch Photographer David Sutphin
Here's a series of photos from a photo session I did for Chuck. Chuck's wife, Cayla, is the owner of an event modeling agency: SuspenceModels, based here in Denver.
Our objective was to create a variety of headshots and portraits of Chuck that he could use for business (headshot) as well as family and friends. Chuck also writes a blog type fitness page on Facebook. So we had several different kinds of portraits we wanted to shoot during his session.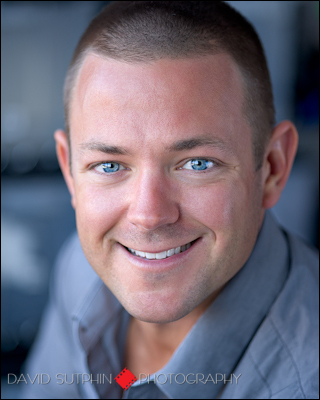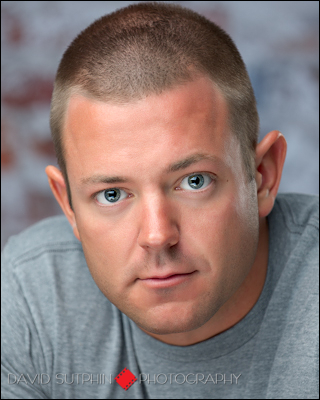 First up were some natural light headshots. Above left is one of the 2 final ones he picked. Above right was a different kind of headshot we did in one of the studio's shooting rooms.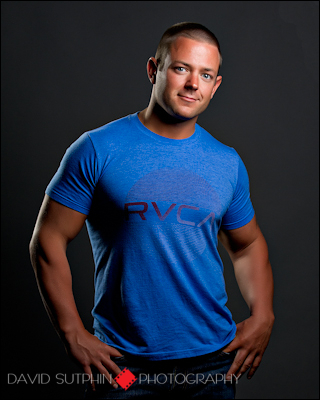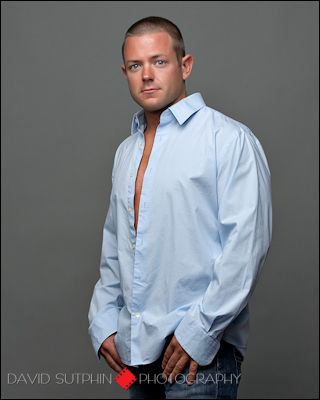 With the headshots out of the way, we did several different setups with light and clothing changes to give Chuck (and Cayla) a variety of different looks to pick from.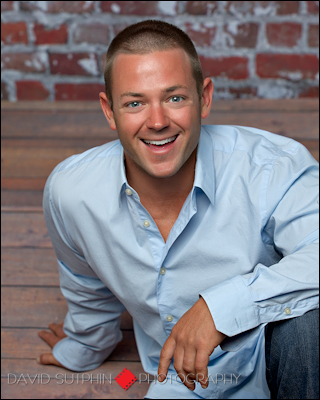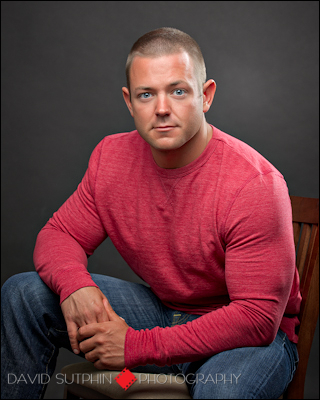 And finally we wrapped with a more dramatic lighting setup to get more highlights and shadows on Chuck's physique. Nice job Chuck!