Personalized portraits for any occasion customized so you look your very best. If you're looking for a truly amazing portrait, I'm your photographer! Here are a few samples. There's more information on my services below. More portrait samples in my Portfolio.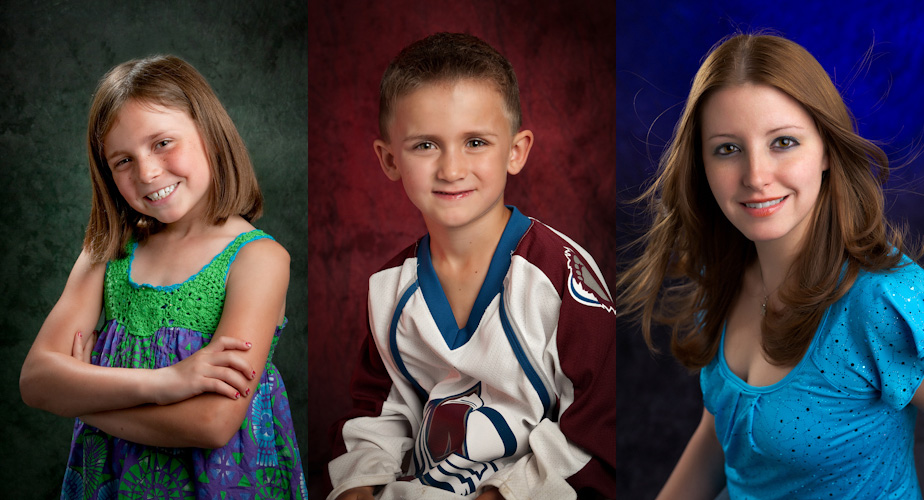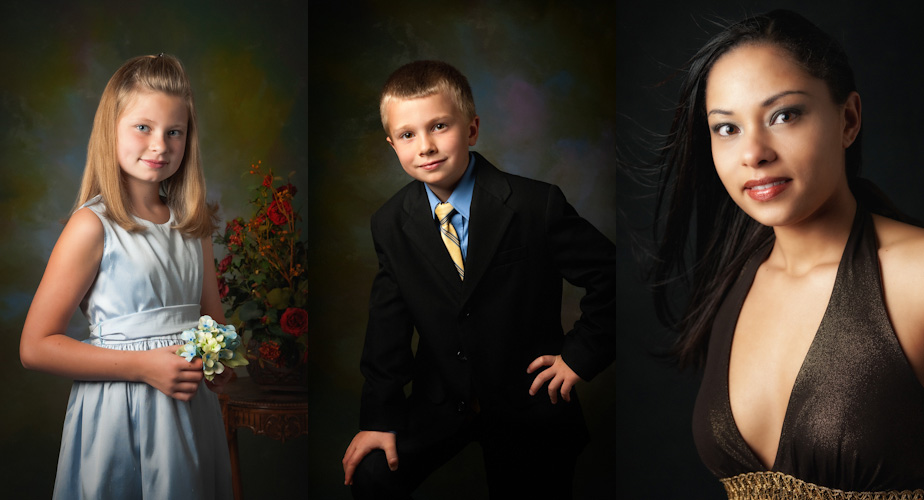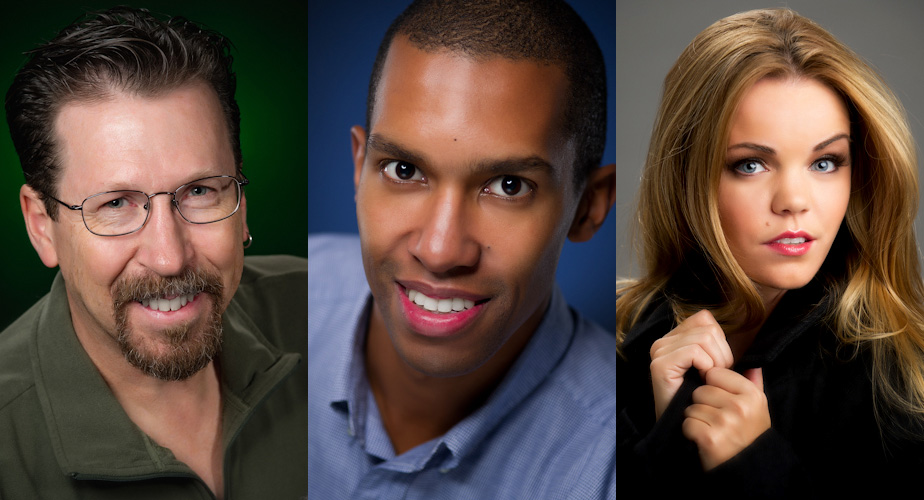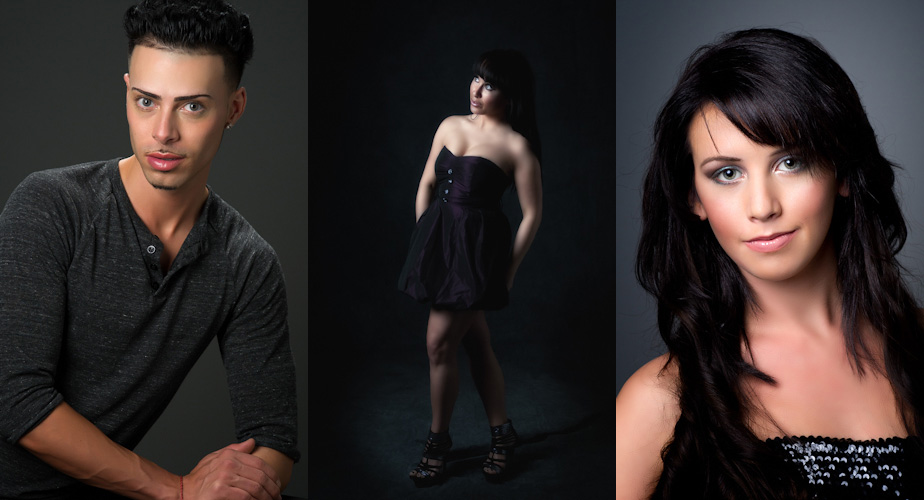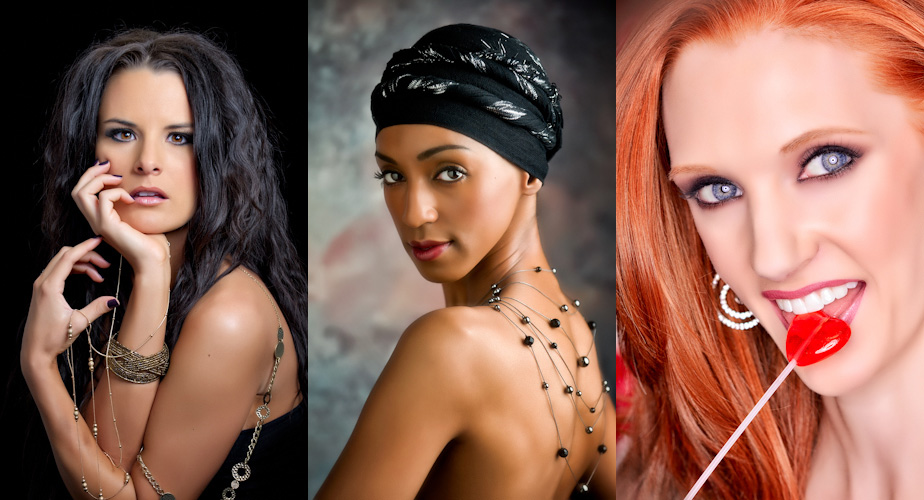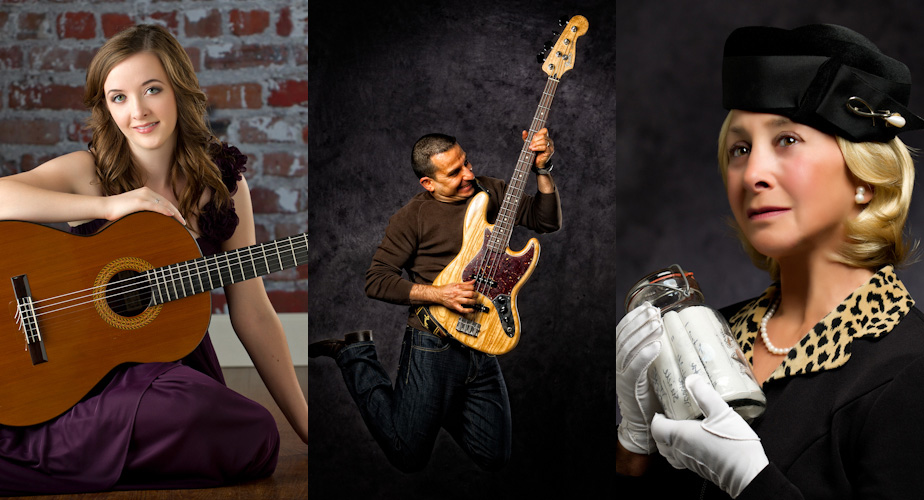 Portrait Sessions
Once you get past the standard shopping mall studio kind of photos, "Portraits" covers a pretty broad spectrum. Here are some words that describe the types of portraiture I do, in no particular order:
Contemporary
Classic
Executives
Business
Children
Character headshots for Actresses and Actors
Spouses
Divas
Sweetheart
Characters
Alter Egos
Fantasy
Corporate
Conservative
Entertainers
Glamour
Beauty
What makes my portraits different?
Understanding
For most of us, when we look at a photograph of ourselves the person we see is often not the same as the image we have in our head. As a portrait "artist", I feel it's my job to create portraits that reflect the way we want to see ourselves. And, to do it in a way that keeps us looking real. When people see your photograph, I want them to think about how great you look, not "who photoshopped you".
Comfortable and Fun
These are key ingredients! My private studio offers a very quiet, relaxing and personal environment. When you come in for your session, you have the whole studio to yourself. You can relax and enjoy your portrait session without distractions or strangers that might make you feel uncomfortable.
Technical Mastery
I am a master at posing and lighting. There's nothing you need or have to know. That's my job and I'm really good at it!
Creativity
While most people just want a great portrait of themselves, some people have dreamed of having a special portrait that shows off some unique aspect of their personality or an alternative persona! And that's awesome! I love working with people to bring their creative ideas and desires to life. The more creative or crazy, the better!
Pre-Planning
When you book your session, we'll talk about out what kind of portrait you want. Your portrait can be anything style you like. The sky is the limit. We can do anything from modern to traditional and from head & shoulders to full length.
Personalized Service
You're one of a kind and so are your portraits. Book a session with me and I'm your personal photographer. I will create something that is unique and special just for you.
Portrait Session Fees
Custom executive or individual portraits like what you see in the samples above start at $200 and include a pre-shoot consultation, a 30 minute photo session, retouching of your portrait and one (1) 8×10 sized finished digital file. (Prints available for additional fee.)
For other types of special portraits, please call me so we can talk about your dream portrait and I can give you an estimate or quote you a price.
Depending on your needs, a digital version of your portrait is available.