Personal Projects
Never heard of Steampunk? I hadn't until a couple of years ago. At the time, I didn't even know what I was looking at was called "Steampunk". I just started seeing photographs of people in these really cool costumes adorned with all kinds of gadgets and gizmos.
What really caught my attention was all of the textures and details in the Steampunk genre clothing and accessories. Textures and details – things I'm drawn to photographically. :-)
And so begins my quest to do Steampunk portraits as a personal project. Here are a few photos from my first Steampunk shoot! Rather than traditional portraits, I've finished these with variations of different antiqued effects that, for me, fit more the Steampunk time which generally seems to be agreed on as something along the lines of Victorian.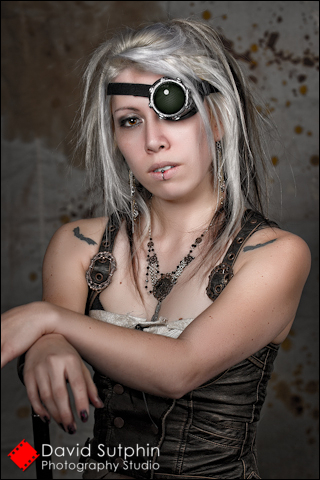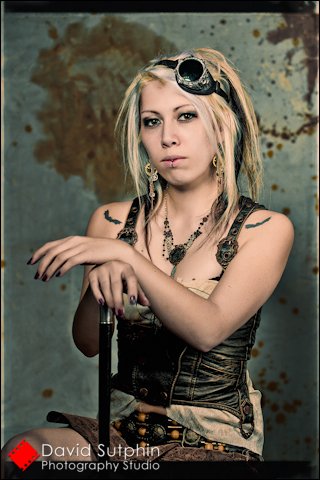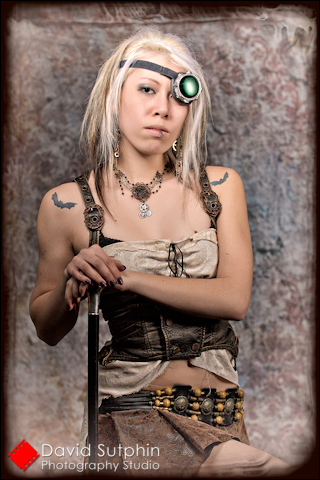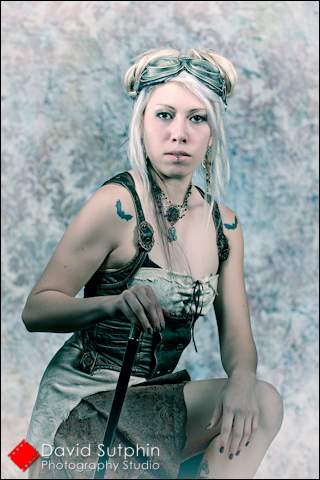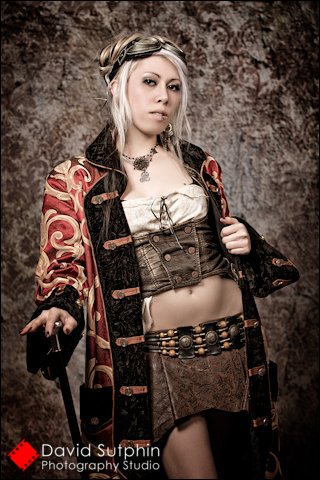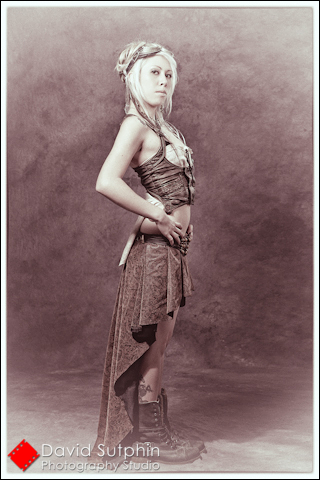 According to Wikipedia's article on Steampunk, the Steampunk genre came into prominence during the 1980s and early 1990s (wow, that long ago)! It's a sort of alternate history timeline, Victorian salted with Wild West elements and steam powered everything with lots of exposed gears being the fashion of the day. If that isn't fun enough, there are also elements of science fiction and fantasy thrown in with copper, brass and bronze appearing as popular metals of choice.
If this has piqued your interest in Steampunk, here's a couple of Steampunk links.
Steampunk Article on Wikipedia
What is Steampunk on Steampunk.com
Anomaly Con – Denver's First and Only Steampunk Convention!
If all this sounds like fun, you might want to check out the Anomaly Con Steampunk Convention here in Denver this March 23rd to 25th (2012). You might just see me there trying to find my next Steampunk portrait subject!
And if you find yourself out getting your own Steampunk attire, let me know – I would love to create a portrait of you!
Highlands Ranch photographer David Sutphin specializes in headshots, comp cards, senior portraits and contemporary family portraits. (He's also interested in photographing people of the Steampunk era!)