Happy Valentine's Day everybody! I added a special setup to some beauty headshot sessions last week. Here's a few of my favorites!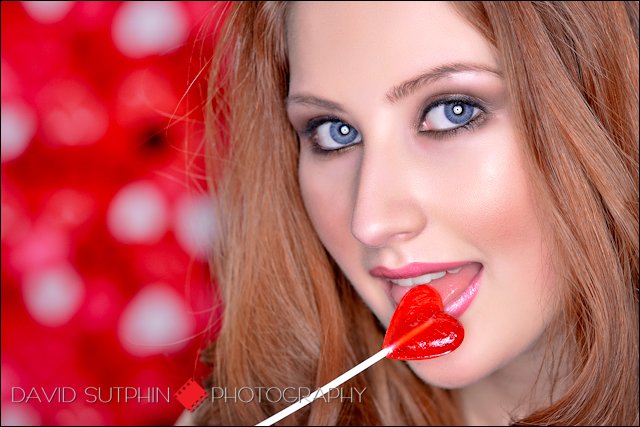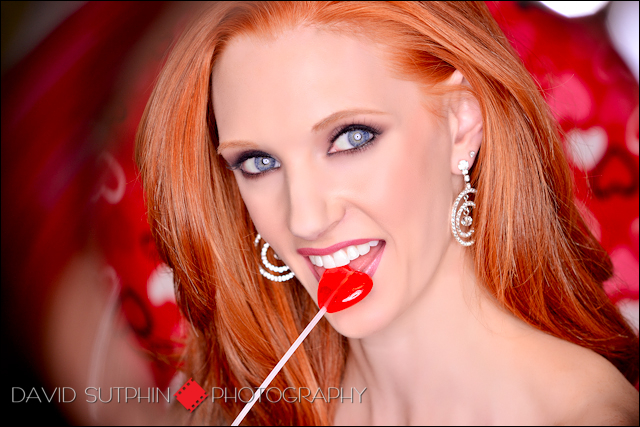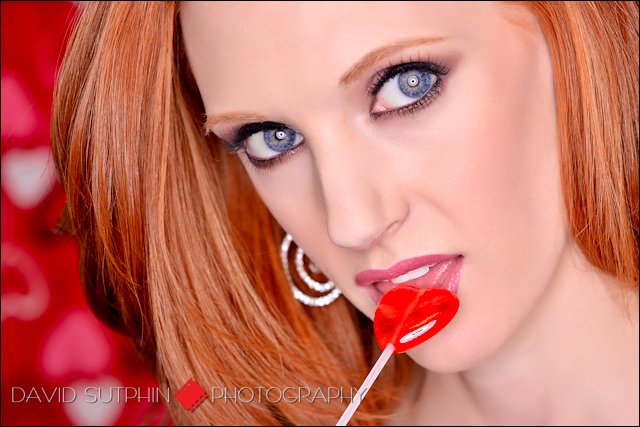 We had lots of fun shooting these! Getting a heart shaped lollipop at an angle that shows the shape of the heart, and, the model's mouth in a flattering pose was a bit of a challenge. We had some pretty funny outtakes!
But it was worth it. A few people out there are going to get a really nice Valentine's Day surprise! :-)
You can show your Valentine he's special everyday with a beauty headshot like this! They make great anniversary or birthday presents too.
David Sutphin Photography is listed in many photographer's directories including The Photography Directory